About Friends Place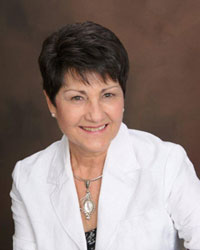 Friends Place Adult Day Services was founded in Richardson in 2005 by Pam Kovacs Johnson , a health care professional with extensive Alzheimer's knowledge, training and more than 30 years in the field of aging.  Her strong desire to enhance the lives of those affected by dementia as well as her belief that everyone deserves a life with meaning and purpose were the sparks of a dream of a unique adult day program.
Pam felt there needed to be a place for people with early or mid-stage Alzheimer's when they could no longer go to the office, bridge club, Rotary meeting or the senior center but were not ready for a senior care community. She knew in her heart that if there was a center with a design and programs specifically for those with memory problems, people could socialize with peers, keep their mind and body active; and remain independent in their home longer.  After 2 years of careful planning, visiting dozens of day centers throughout the country and extensive research, her dream became a reality and Friends Place is now recognized as a leader in daytime dementia care.
Friends Place decided to expand the company by franchising in order to reach more families in other communities.  Friends Place was noticed by a husband and wife team interested in a company in which they can give back to the community.  Fami Ali and Thahmina (Mina) Choudhury became the new owners in January 2020.  While 2020 was a year that was unpredicted for everybody, the sheer love and support from the members, families, and staff took the new owners by surprise.  They knew they bought a business which gives back to the community but now they realized that the community also gives back to them.  Friends Place was temporarily closed due to COVID-19 situation, which gave the new owners an opportunity to remodel and implement additional safety measures.  Fami and Thahmina's goal is to take Pam's dreams to the next level by making Friends Place, the leader in daytime dementia care throughout the country.  Through Friends Place, Pam's vision and legacy will continue to live on.
Our Philosophy
We believe that everyone – program participants, families and staff – is equal in importance, deserving of dignity and respect; and value the daily contributions that create a caring and enriching place to stay, work, volunteer or visit.
Friends Place Adult Day Services' locations are independently operated by onsite owners/directors and licensed by the Texas Department of Aging and Disability Services.
By offering both a social and medical model of care, people with memory impairment can remain at home, maintain an optimal level of functioning plus delay the need and/or avoid placement in a long term care facility.
Centers are designed to create an exciting, interactive and therapeutic environment.  Each and every detail has been carefully planned specifically to benefit program participants – our members- and their family caregivers. Our unique programs, design & decor truly distinguish us from traditional adult day care facilities.
Who We Serve
Daytime care and services are provided primarily, but not exclusively, for people with Alzheimer's or other related dementia; and their families.  In order to stay true to our mission statement and provide a non-clinical setting where those in the earlier stages can enjoy a day with a peer group much like themselves, the following enrollment criteria has been established.
Should be at least 50 years of age with either a diagnoses of dementia and/or socially compatible with individuals with memory impairment
Must be able to ambulate independently or mobile with the assistance of a walker, cane and/or staff.  Wheelchairs are not permitted.
Must be able to participate and benefit from the center's programs
More About Us
Friends Place Adult Day Services provides meaningful activities, socialization opportunities for those individuals with memory problems living in the Richardson, DeSoto and the surrounding Dallas areas. Please read our FAQ here to learn more.