Veterans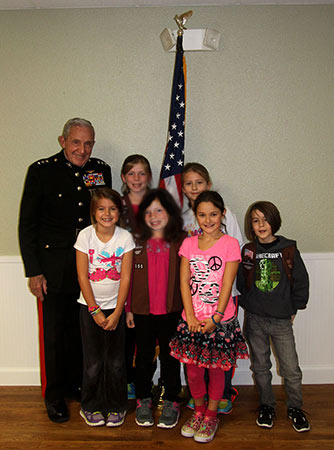 Adult Day Services are now available at no cost for most eligible veterans attending either one of the Friends Place locations. Both centers have been awarded contracts with the U.S. Department of Veterans Affairs as part of the VHA Standard Medical Benefits Package.  Based on an individual's disability and specific financial situations, minimal copay might be required in some instances.  All other costs for attendance are paid directly to the center by the VA.
Friends Place DeSoto and Friends Place Richardson offer their services to veterans in North Texas who are referred by a VA physician.  Interested veterans and/or their families should contact these centers or their VA social worker/case manager to learn more.
Our specialized daytime programs enable veterans and other members living with Alzheimer's or memory problems to maintain lives of dignity while enjoying days filled with meaning and purpose.
For almost a decade we have been proud to provide care, programs and special recognition to our veterans with our sincere gratitude for their service to our country.  We are proud to continue to show our honor and respect for veterans through this partnership with the VA that enables us to provide our premier daytime program free of charge to these brave men and women.