Active Adult Day Care
Specialized Dementia Care Activity Program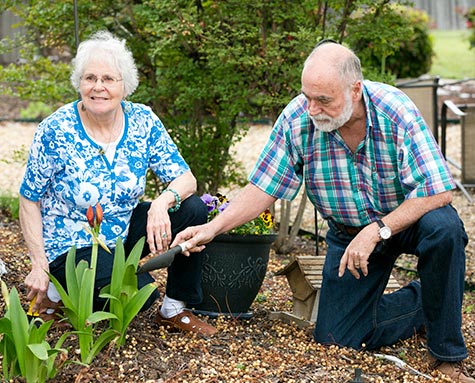 Each and every day from 12 to 20 activities are planned and conducted (at the same time) in different locations – both inside and outdoors- of the center.  The program is designed to be both pleasurable as well as therapeutic.
Goals of Program
Maintain language skills
Stay physically & cognitively active
Improve retrieval of long term memories
Maintain social skills
Improve their quality of life
Social Activity Program
Recognizes the need of both large and small group activities
Sing-a-longs, music and dancing
Entertainment
Exercises
Bingo
Word & trivia games
Dominoes, cards and scrabble
Basketball, bowling and other sports
Cooking and craft projects
Intergenerational programs
Pet therapy
Men and ladies reminiscing & discussion groups
Travel videos with discussions
Early Stage Programs
Planned specifically for those newly diagnosed with dementia and/or with slight memory difficulty
Mind Strengthening Activities
Memory Tips and Strategies
Book Club ( a read-aloud activity discussed by chapter)
Art Appreciation Class
"Spanish Made Simple" Language Class
Community Service Projects
Throughout our life, many people enjoy the opportunity to do good works for others.  And, a diagnosis of Alzheimer's should not change that.  Our members are able to stay connected with the community; enjoy being of service and feel like they are still useful because of meaningful projects such as:
Working on special pillows donated to local hospitals
Making brownies or cookies for the fire department
Baking dog biscuits for local animal shelters
Creating book marks for children's library
Stuffing envelopes and/or mailing projects for non-profit organizations
Volunteer Program for Participants
One of the goals of our programs have been to allow involvement by members with the "life" activities of the center to the extent they develop a sense of ownership in the program.  For people who derive greater enjoyment from working, they have the opportunity to volunteer.  Just a few of the many tasks are:
Arranging fresh flowers for the dining tables
Filling outside bird feeders and/or watering plants and flowers
Folding linen napkins for meals
Serving as an ambassador to make new members feel welcome
More About Us
Friends Place Adult Day Services provides meaningful activities, socialization opportunities for those individuals with memory problems living in the Richardson and DeSoto and surrounding Dallas areas. Please learn more about our services here.